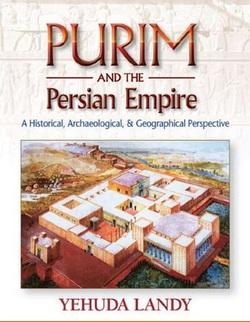 Enhance your experience of the Purim Megillah this year!
We are excited to advise that Rabbi Yehuda Landy, author 'Purim and the Persian Empire' will be coming to speak in the Shul on Sunday 13th March at 8pm.

£7 per person or family ticket £15.
Pre-booking now closed. Purchase your tickets at the door


Rabbi Yehuda Landy is an expert in Tanach, Talmud and other Jewish sources- as well as in Biblical geography and archaeology. In addition to his teaching and tour-guiding schedules, Rabbi Landy also lectures on Tanach, archaeology and Jewish history worldwide and leads Tanach tours at museums around the globe. He lives with his family in Telzstone, Israel. "Described by Rabbi Berel Wein as a brilliant work, this book entitled "Purim and Persian Empire" brings together amazing ideas regarding the history, archaeology and geography as it relates to Purim. You will view the world of Ancient Persia through spectacular photos, as well as the authors brilliant analysis."